© Sea Colony Aqua Sports 2021
Classes
Discover Scuba
Have you ever wondered what it's like to
breathe underwater? If you want to find out but
aren't quite ready to take the plunge into a
certification course, Discover Scuba Diving will
let you try scuba to see if you like it. While not
an actual scuba certification, during the
Discover Scuba experience you'll learn how to
use scuba equipment in shallow water and get
a quick and easy introduction to what it takes to
explore the underwater world.
You learn the basics you need to dive under the
direct supervision of a PADI Professional.
•
Learn what wearing scuba equipment
feels like and how easy it is to move
around underwater while wearing it
•
Find out what it's like to breathe
underwater and learn whether you can
be comfortable there
All equipment is provided. This is not a
certification course. All students must complete
a medical questionnaire and liability waiver at
the beginning of the class.
Open Water Scuba Diver
Get your PADI scuba certification. If you've
always wanted to learn how to scuba dive,
discover new adventures or simply see the
wondrous world beneath the waves, this is
where it starts.
The PADI Open Water Diver course is the
world's most popular scuba course, and has
introduced millions of people to the adventurous
diving lifestyle.
Each evening will include a one hour classroom
session, followed by a two hour pool session.
Each student will be provided with a textbook,
logbook and eRDPml (dive planning calculator).
Students will also be given loaner DVDs to
watch prior to class. Rental of scuba
equipment is included in the cost of the course,
however each student must provide their own
mask, snorkel, booties and fins.
Sea Colony offers student discounts on this
gear. Details on the gear needed will be
discussed on the first evening on class or you
can stop into our dive shop at any time. Gear
will be required for the second for the second
class pool session.
Certification cards will be issued after you
complete four open water dives. These open
water dives are not included in the cost of the
course and can be completed with Sea Colony
Aqua Sports at Lake Phoenix or we can issue
you a referral to any PADI facility. A complete
breakdown of costs will be discussed during the
orientation the first night of your class or you
can call Sea Colony Aqua Sports for more
information.
Advanced Open Water Scuba
Diver
The Advanced Open Water course helps you
increase your confidence and build your scuba
skills so you can become more comfortable in
the water. This is a great way to get more dives
under your belt while continuing to learn under
the supervision of a PADI instructor.
The Advanced Open Water Scuba Diver course
is taught through a combination of self study
followed by a one evening lecture and review of
your homework. The remaining class time and
training will be held at Lake Phoenix, where we
will complete five (of the following six) PADI
Adventure Dives, including Peak Performance
Buoyancy, Underwater Navigator, Search and
Recovery, Night Dive, Deep Dive, and Wreck.
Certification cards will be issued after you
complete five Advanced Open Water Adventure
Dives. These open water dives are not
included in the cost of the course and can be
completed with Sea Colony Aqua Sports at
Lake Phoenix.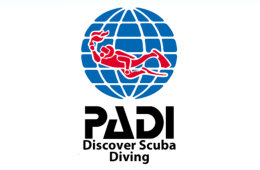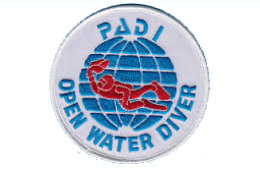 Rescue Diver
"Challenging" and "rewarding" best describe the
PADI Rescue Diver course. Building upon what
you've already learned, this course expands on
what you already know about how to prevent
problems, and how to manage them if they
occur. The fun part about this course is rising to
challenges and mastering them. Most divers
find becoming a Rescue Diver both demanding
and rewarding, and at the end, say it's the best
course they've ever taken. The course consists
of both classroom and open water components.
We typically hold the classroom sessions in our
shop on a Tuesday and Thursday of the same
week. The open water portion is held at Lake
Phoenix on one weekend. In addition to the
coursework, students will also need to provide
evidence of current certification in CPR and
First Aid before receiving their card. We
regularly offer the PADI Emergency First
Responder (EFR) course which satisfies this
requirement (call shop for the EFR schedule). If
you are already certified through another
organization, please confirm with us or your
instructor that your certification is approved by
PADI.
Upcoming Classes:
Call Shop
Nitrox, Specialty, Professional
Courses
At Sea Colony Aqua Sports we have the staff and
equipment necessary to teach a wide range of
PADI scuba courses. If you're interested in a
course not listed above please give us a call and
we may be able to schedule one at your
convenience.
Popular additional courses we offer include:
•
Enriched Air Nitrox Specialty Course
•
Underwater Navigation Specialty Course
•
Search and Recovery Specialty Course
•
Deep Dive Specialty Course
•
Wreck Dive Specialty Course
•
Equipment Specialty Course
•
Digital Underwater Photographer
Specialty Course
•
Night Diver Specialty Course
•
Oxygen First Aid Specialty Course
•
Dive Master Course
•
Instructor Development Course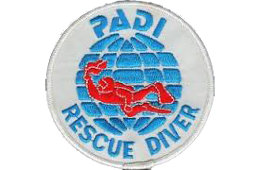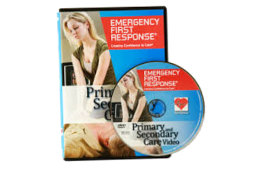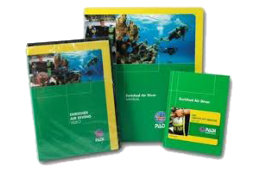 Maryland's Largest and Oldest PADI 5 Star Scuba Training Facility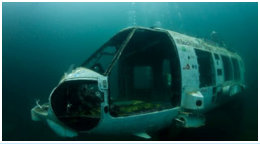 Upcoming Classes:
Call Shop
Upcoming Classes:
Call Shop
Upcoming Classes:
Call Shop
Upcoming Classes:
Call Shop
Emergency First Responder
(First Aid, CPR and AED use)
The PADI Emergency First Responder®
program covers basic training for
cardiopulmonary resuscitation (CPR) for Adults,
Children, and Infants. In addition, Automated
External Defibrillator (AED) use is taught. To
round out the course, First Aid and emergency
care is also covered. The course is a medically
based program which follows national
consensus guidelines.
Upcoming Classes:
Call Shop